World Of BangBros: Big Tits 5 (2017) XXX DVD
World Of BangBros: Big Tits Vol. 5 XXX DVD from Bang Bros Productions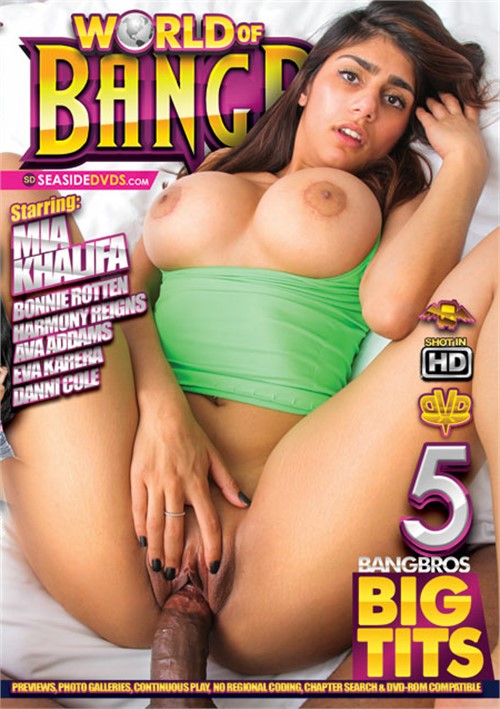 Titulo Original: World Of BangBros: Big Tits 5
Tiempo: 254 Minutos
Idioma: Ingles
Año: 2017
Studio: Bang Bros Productions
Starring: Ava Addams, Bonnie Rotten, Danni Cole, Eva Karera, Harmony Reigns, Mia Khalifa.
Género: Películas en Español, All Sex, vídeos en Español, Big Boobs, Gonzo, Prebooks, Mamadas, Maduras.
Sinopsis: Mia Khalifa da la experiencia de la novia. Danni Cole esta lista para comenzar a tener sexo, porque ella es la reina la armonía, por lo tanto toca la bocina si estás caliente, para poder penetrar todos sus aguejros posibles. Eva Karera esta lista para recibir un doble monstruo, para la doble penetración , hasta terminar muy complacida. Ava Addams y sus tetas grandes chupan 3 pollas en la cama, para luego recibir doble penetración. Bonnie Rotten se deja joder el culo, para poder recibir todo el semen en la cara.
English Description: Mia Khalifa gives the experience of the bride. Danni Cole is ready to start having sex, because she is the Queen the harmony, so honk the horn if you are hot, to be able to penetrate all their aguejros possible. Eva Karea is ready to receive a double monster, for double penetration, to end up very pleased. Ava Addams and her big tits suck 3 dicks in bed, then receive double penetration. Bonnie Rotten fucks her ass, so she can get all the semen in her face.
Mia Khalifa – Mia K. gives the girlfriend experience!!!
Danni Cole – Creampies & motorcycles with Danni Cole!
Harmony Reigns – Honk if you're horny!!
Eva Karera – It's double monster penetration Tuesday with Eva Karera!
Ava Addams – Ava Addams and her big tits suck 3 cocks at gloryhole!!!
Bonnie Rotten – getting fucked in the ass!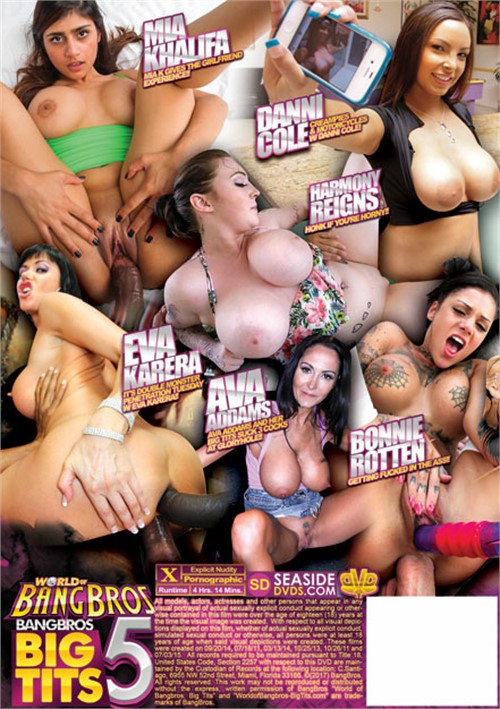 Free Online Porn Movies, New Releases XXX, Spanish, English, Parodies, Hentai. Only exclusively porn videos with first-class models.
Free porn movies with no limits of time, free download porn movies premieres, english, spanish, parodies and much more full HD XXX.
World Of BangBros: Big Tits 5
', enableHover: false, enableTracking: true, buttons: { twitter: {via: 'sexo_film'}}, click: function(api, options){ api.simulateClick(); api.openPopup('twitter'); } }); $('#pinterest').sharrre({ share: { pinterest: true }, template: '
{total}
', enableHover: false, enableTracking: true, buttons: { pinterest: { description: 'World Of BangBros: Big Tits 5 (2017) XXX DVD',media: 'https://sexofilm.com/xbox/wp-content/uploads/2017/09/World-Of-BangBros-Big-Tits-Vol.-5-XXX-DVD.jpg' } }, click: function(api, options){ api.simulateClick(); api.openPopup('pinterest'); } }); $('#linkedin').sharrre({ share: { linkedin: true }, template: '
{total}
', enableHover: false, enableTracking: true, buttons: { linkedin: { description: 'World Of BangBros: Big Tits 5 (2017) XXX DVD',media: 'https://sexofilm.com/xbox/wp-content/uploads/2017/09/World-Of-BangBros-Big-Tits-Vol.-5-XXX-DVD.jpg' } }, click: function(api, options){ api.simulateClick(); api.openPopup('linkedin'); } }); // Scrollable sharrre bar, contributed by Erik Frye. Awesome! var $_shareContainer = $(".sharrre-container"), $_header = $('#header'), $_postEntry = $('.entry'), $window = $(window), startSharePosition = $_shareContainer.offset(),//object contentBottom = $_postEntry.offset().top + $_postEntry.outerHeight(), topOfTemplate = $_header.offset().top, topSpacing = _setTopSpacing(); //triggered on scroll shareScroll = function(){ var scrollTop = $window.scrollTop() + topOfTemplate, stopLocation = contentBottom - ($_shareContainer.outerHeight() + topSpacing); $_shareContainer.css({position : 'fixed'}); if( scrollTop > stopLocation ){ $_shareContainer.css( { position:'relative' } ); $_shareContainer.offset( { top: contentBottom - $_shareContainer.outerHeight(), left: startSharePosition.left, } ); } else if (scrollTop >= $_postEntry.offset().top - topSpacing){ $_shareContainer.css( { position:'fixed',top: '100px' } ); $_shareContainer.offset( { //top: scrollTop + topSpacing, left: startSharePosition.left, } ); } else if (scrollTop 1024 ) { topSpacing = distanceFromTop + $('.nav-wrap').outerHeight(); } else { topSpacing = distanceFromTop; } return topSpacing; } //setup event listeners $window.scroll( _.throttle( function() { if ( $window.width() > 719 ) { shareScroll(); } else { $_shareContainer.css({ top:'', left:'', position:'' }) } }, 50 ) ); $window.resize( _.debounce( function() { if ( $window.width() > 719 ) { shareMove(); } else { $_shareContainer.css({ top:'', left:'', position:'' }) } }, 50 ) ); });