James Deen's Sex Tapes: Hotel Sex 2
James Deen's Sex Tapes: Hotel Sex 2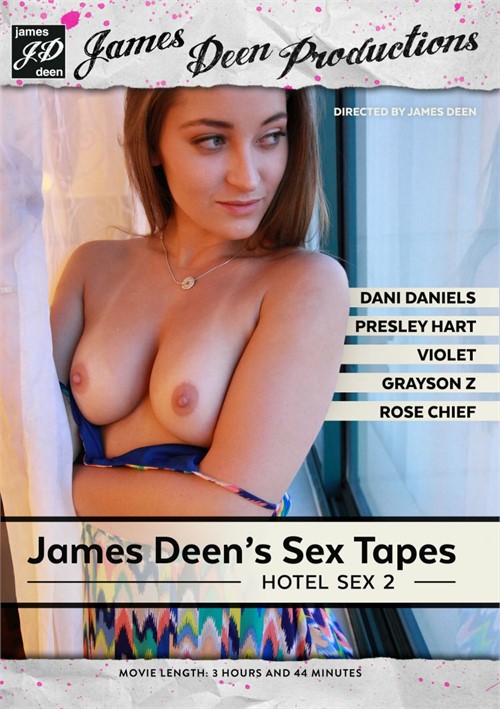 Director: James Deen
Cast: Dani Daniels, Presley Hart, Violet, Rose Chief, Grayson Z
Studio: James Deen Productions
Released: Jul 07 2015
Length: 3 hrs. 44 mins.
No one fucks those sluts better than . Here's another example in the adult DVD James Deen's Sex Tapes: Hotel Sex 2! Watch 'em fuck in a hotel!Browse and buy other James Deen Productions adult DVDs!
Sometimes, simple is best. So when James sets up his camera in his hotel room, these sexy starlets are more than happy to make a sex tape for him to share with fans! Without the clutter and distraction of a camera crew, sound and lighting technicians, James and five gorgeous starlets share in wild, uninhibited sex like never before! Watch as Dani Daniels spreads her legs wide to cum all over James' talented tongue before riding him hard to a cum drenched climax! Sexy Presley Hart shows off her magnificent cock-sucking skills on a grateful James who gives her the boning of her life as she climaxes over and over again! Horny Violet doesn't hold back as she takes the brunt of James' cock in a blazing scene that leaves her spent! It's a stark, unscripted look at the sex life of the adult superstar in his most candid and intimate moments!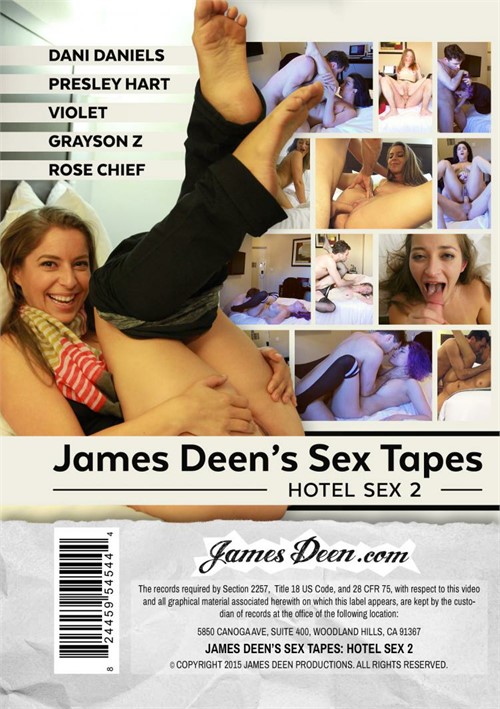 Babes 18+ Every day with new experiences.
James Deen's Sex Tapes: Hotel Sex 2